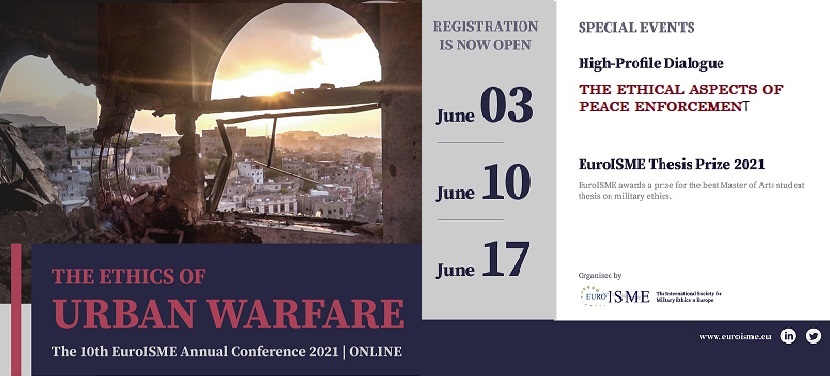 EuroISME's Annual Conference 2021 on "Urban Warfare", originally scheduled for 2020 in Berlin has been re-scheduled for the 3rd, 10th and 17th of June!
Due to the COVID-19 pandemic, it will be organised "online" only. These dates imply that it will be held on three consecutive Thursdays, rather than three consecutive days, as we recognise that sitting up to 3 consecutive days in front of a computer screen is a daunting prospect. We shall be using a specialised online platform to host the conference which is "Hopin". It will allow you to conduct most activities which you associate with a physical conference. For example, you will be able to have informal conversations in a virtual coffee room, enter the plenary hall, join panels, view the thesis prize ceremony and even visit a virtual book stall. Our intention is to come as close as possible to the 'feel' of a physical conference.
You can now download the programme and register for the conference via our "Events"-Page...