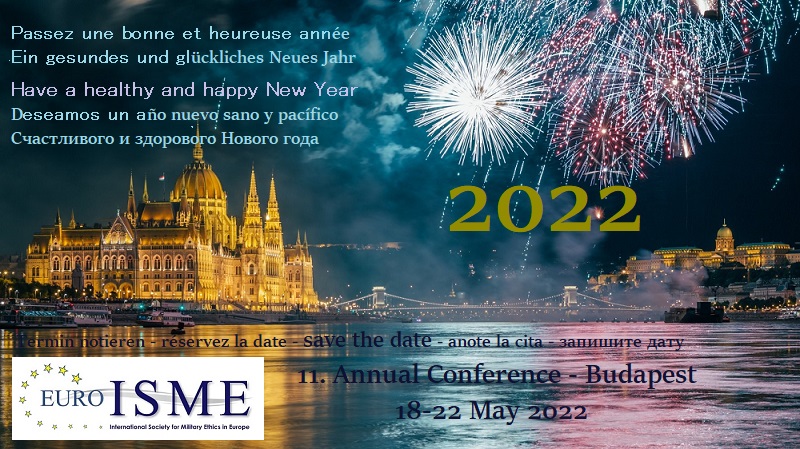 From the President 4 January 2022
Email: This email address is being protected from spambots. You need JavaScript enabled to view it.
Dear Friends,
We have all lived through another tumultuous year. Last year I wrote, in both hope and expectation, that the worst of the Covid-19 pandemic might be behind us and that we might return to something like normality in 2021. Unfortunately, this has not been the case.
The virus has disrupted economies and the education of a generation of students of all ages. Most importantly, millions of people have fallen ill and sadly many of these died from the disease. We should be grateful to the scientists who developed vaccines to mitigate the worst effects of the disease and to the millions of people who have worked to treat those affected or to administer vaccines.
In the context of a continuing pandemic, the effects on our Association are small, but we have nevertheless had to work within new boundaries and explore new solutions. Our 2021 conference had to be moved online and as a result we discovered that this supposedly 'simple' solution posed quite a challenge. I am very grateful to all those who participated in any way for ensuring that we could all meet together, even if only in the digital world.
There are two other events which demand inclusion in this message. The first is the withdrawal of western military forces from Afghanistan in August. This event, and the circumstances in Afghanistan which are now unfolding, will give military ethicists (and many others) food for study and debate for years to come. The manner of the withdrawal was chaotic and precipitate. But that was only the final act in a long campaign which began as a hunt for Osama Bin Laden and was supposed to end with the rebuilding of Afghanistan as a democratic and peaceful state.
Perhaps the main lesson to be learned from Afghanistan is that it is unrealistic to expect 'responsibility to protect' to be synonymous with a responsibility to refashion a nation, with its own history and culture, into a mirror image of what we in the West consider a stable and economically viable democracy. After Iraq and Afghanistan, we have perhaps passed the high water mark of the sort of humanitarian intervention which goes beyond the strictly humanitarian and trespasses on cultural colonialism.
The second point I would like to mention is that 10 years after the creation of Euro-ISME the Board of Directors has embarked on a fundamental review of our aims and strategy. We are conducting this review in close cooperation with the Foundation which is our principal funder. It is good that we are doing this, as much has changed in the world in the decade since we were founded and we have also matured as an Association.
The review has only just begun, and is likely to extend well into 2022, so there are as yet no emerging findings which I can share with you. I can, however, give you some personal thoughts, which cannot be taken to prejudge the results of the review, nor do I claim that they represent the view of the Board as a whole.
As an Association, we have become good at creating a home for military ethicists to meet and exchange ideas. I don't know of any other organisation which does this in quite the same way. The fruits of our work are seen not only in (for example) the academic volumes we produce, but also less tangibly in the fostering and exchange of ideas that happen throughout the year between all of you.
Military ethics will always be at the core of what we do. But perhaps we need to broaden our communal understanding of what military ethics means in an increasingly interconnected word. And by 'interconnected' I don't simply mean how we communicate or travel. Military ethics is intrinsically linked to good governance. There are legions of examples where bad governance and military excesses go hand in hand. But military ethics is also linked to some of the other great issues of our day, such as climate change, gender equality, and political integrity. We may need to consider seriously how our specialist knowledge and expertise can be more effectively integrated with these and other issues.
As an Association, we have remained true to our initial aim of providing a forum for anyone with something to say on the subject. We have therefore become a great forum for analysis and interchange. However, we have been reluctant to campaign with our own voice, in order to maintain our independence and neutrality. We will need to examine whether we should stick to that strategy, or whether the time is now right for us to speak out more clearly with our own voice.
As I mentioned earlier, these are only personal views. As the review progresses, I hope to keep all our members up to date with our emerging findings. As many of you will no doubt already have concluded, the nature of this review meshes well with the theme of our forthcoming conference in Budapest - 'Is military ethics keeping pace with the changing character of warfare?' I really do hope that many of you will be able to contribute to our debates there – hopefully in person.
Finally, I wish you all a happy and healthy New Year and I look forward to seeing as many of you as possible in Budapest next May.
Yours sincerely
John Thomas
The very topical subject : Is military ethics keeping pace with the changing character of warfare?
The prestigious venue : Ludovika University, Budapest, Hungary
The dates : 18-22 May 2022
Your papers are welcome until the deadline 1st of February 2022
Download the Call for Papers now!
Stay healthy and continue to support us as before ...