Cette page sera traduite en français. Merci de votre patience.
Winning thesis – 1st Prize
Surgeon Captain Richard Heames. What should informed consent in the military look like in relation to pharmacological enhancements?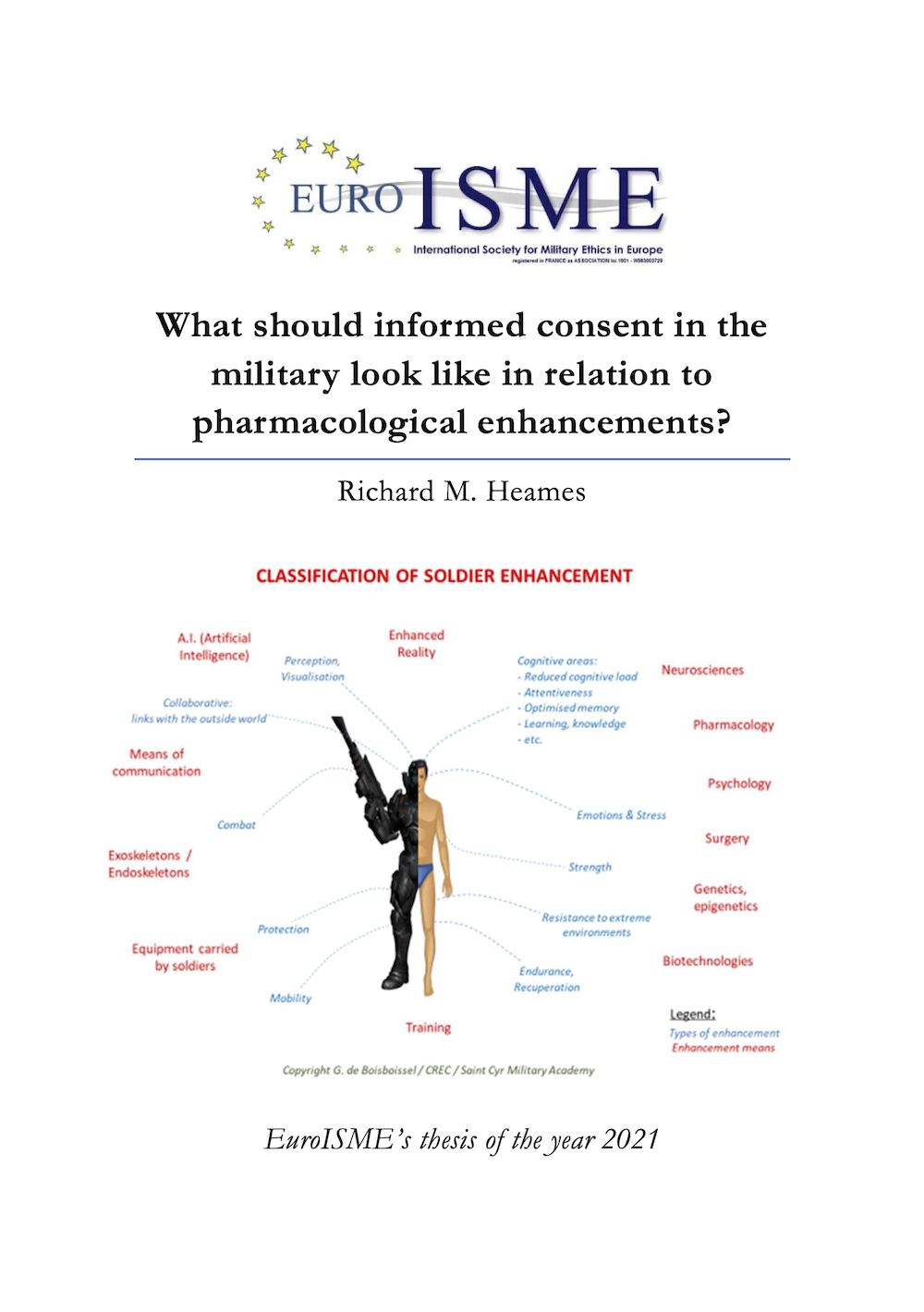 Laudatio
According to the jury, the winning thesis not only exceeds in style and clearness, it also combines a broader view, not only coming from a military – technical perspective, but also including the medical point of view. The comparison between civil and military standards opens a broad field, which could be worked on for other sciences as well.
On behalf of the jury, of EuroISMES Mmag. Stefan Gugerel (Austria) congratulated the winner, Surgeon Captain Heames, on his excellent work and with hope that decision makers not only in the United Kingdom but all over Europe consider SgCapt Heames' sharp and human dignity orientated conclusions. The main objective of the author is to clearly define the principle of 'informed consent' concerning pharmacological enhancements and/or treatments in both a medical and a military context. The decision to take pharma- cological substances is frequently not a decision of the soldier alone to make, but the use of such sub- stances can also be ordered by the chain of command.
Author's Biography
Surgeon Captain Richard Heames has been a Medical Officer in the Royal Navy, since joining in 1991. He has deployed operationally to the Mediterranean, North Atlantic, Baltic, Caribbean, Arabian Gulf and Indian Ocean, interspersed with specialty training to become a consultant anaesthetist in both the UK and Canada. After 12 years as a practising consultant, he was selected for the Advanced Command and Staff Course in 2019 at the Defence Academy of the United Kingdom and undertook a Masters in Defence Studies with Kings College London. He is now serving as the Deputy Commander of the Joint Hospital Group Headquarters at Lichfield in Staffordshire.
Second Prize
Army Major Kevin van Loon. Military ethics education for Royal Netherlands Army (candidate) officers:
a continuous curriculum?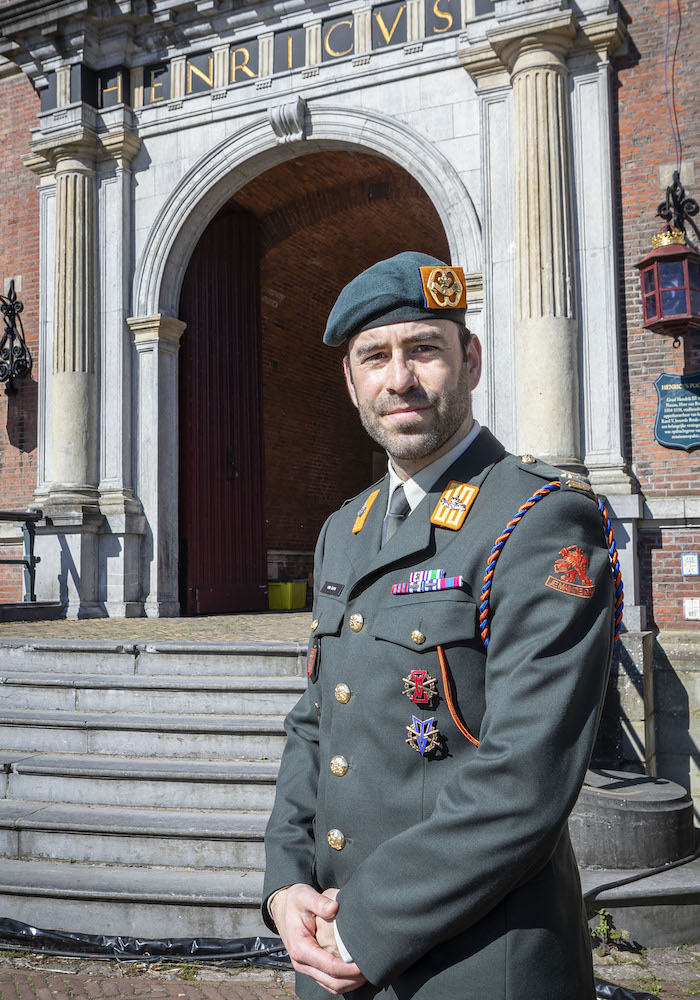 Laudatio
According to the jury, the theory on which the second award thesis is based is well constructed from the point of view of both ethics and teaching. The author's resilient and systematic work has resulted in a versatile picture of the instruction of ethics in practice in a military educational establishment and in an understanding of the aspects that contribute to the objectives and practices of that instruction. The picture of curricula involving the instruction of ethics and their implementation produced as an outcome of the thesis is not exactly a glossy picture. Although Major van Loon takes the structure of ethics education at the Netherlands Defence Academy as his case study, his conclusions can be identified with by the tutors of military ethics in other countries. This work must have called for courage, and that was appreciated by the Jury, as said jury member Lt.Col. Dr. Janne Aalto (Finland).
Author's Biography
Army Major Kevin van Loon is a 36-year-old Infantry Officer who graduated from the Military Academy in 2007 and started his career as a mechanized infantry platoon commander. His subsequent positions were second in command of a mechanized infantry company and company commander of a motorized infantry company. He also had the honor to serve as a platoon commander of cadets at the Royal Military Academy.
During his career Kevin has been deployed to Afghanistan twice. First in 2010 for the ISAF mission to UruzganProvince as a Combined Arms Team Commander. The second time he was deployedwas in 2017 to Masar-E-Shariff as Multinational Force Protection Company Commander for the Resolute Support Mission. Both deployments had great impact and formed his character as commander, teacher and human being.
Currently, Kevin is positioned as assistant-professor at the Faculty of Military Sciences, which is part of the Netherlands Defence Academy. His areas of expertise include Military Leadership and Ethics, Human Resource Management and Research Methods. His ambition is to contribute to the field of (military) leadership and ethics with further research regarding leadership topics.
---
Award Ceremony
The Master thesis prize ceremony 2021 was presented during the annual conference on June 3, 2021.
Recording of the Prize Ceremony
The prize ceremony was hosted by the chairman of the jury, Col. (ret) Rev. Prof. Dr. Philip McCormack from Spurgeon's College can be rewatched below.
To start the video, click on the preview above this line

Time stamps
0:04:09 | Laudatio 2nd Price
0:13:27 | Acceptance Speech 2nd Price
0:36:45 | Laudatio 1st Price
0:44:07 | Acceptance Speech 1stPrice