Winning thesis – 1st Prize
Julia Franziska Maria Böcker. "In the face of such 'unspeakable truths', would it not be better to simply, silently, bow down?" Fragen juristischer, politischer und ethischer Aufarbeitung des Völkermords an den Herero und Nama.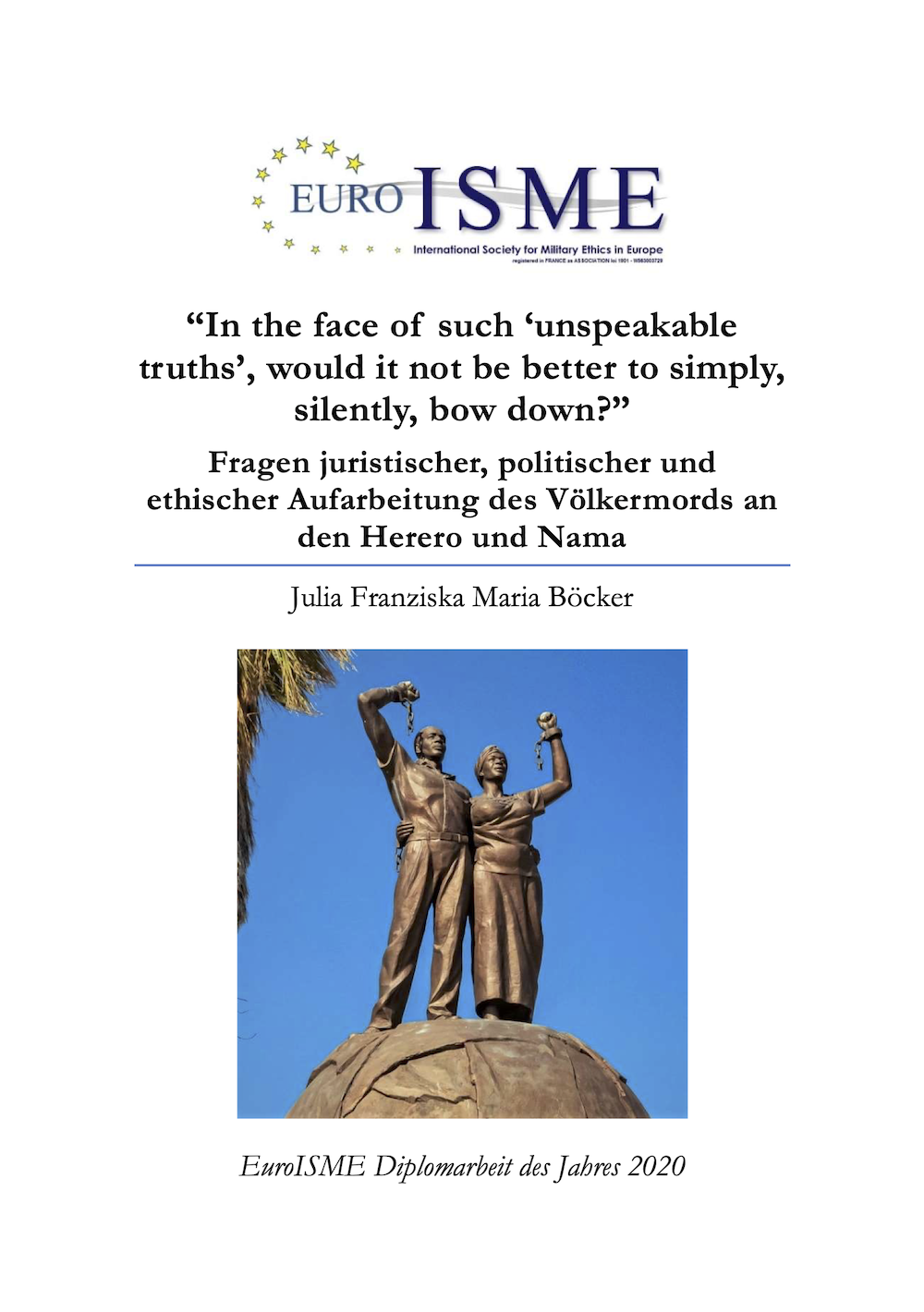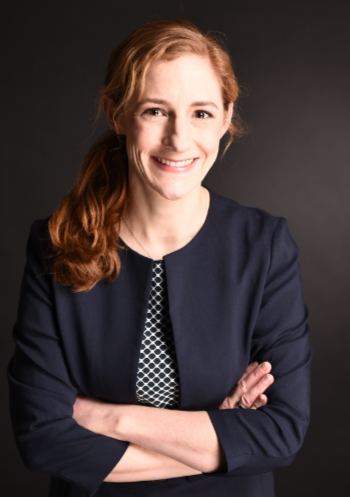 Abstract
Der koloniale Diskurs im Kaiserreich war einerseits von pejorativen Zuschreibungen der Anderen ("Kaffer", "Hottentotten"), andererseits von euphemistischen Eigenbeschreibungen ("Schutzgebiet", "Schutztruppe") bestimmt. Darin kommt ein Unmaß an Rassismus und Menschenverachtung zum Ausdruck. Wo deshalb zeitgenössische Begriffe zitiert werden, geschieht dies ausschließlich, um die mentalen Denkweisen und realen Machtverhältnisse darzulegen. Anführungsstriche markieren besonders problematische Begriffe.Ferner ist wichtig, Stereotype zu vermeiden. Zu keiner Zeit waren Herero und Nama passive Opfer, sondern bewahrten sich Handlungsraum und Würde; ebenso wenig sollten alle weiteren Akteure schematisch gesehen werden.
Author's Biography
Julia Böcker, born 1983, is a historian, mediator and peace educator. She is currently involved with the Center for Ethical Education in the Armed Forces (zebis) in Hamburg, Germany. Her work there is dedicated to the public and academical discourse about security policy, military ethics and peace education.
In 2019 she completed her master's degree in Peace and Security Studies at the Institute of Peace Research and Security Studies at the University of Hamburg, Germany. Her interdisciplinary master thesis uncovered the German struggle to deal with colonial past atrocities, bringing attention to legal, political and ethical questions.
She became interested in genocide research during her studies in Modern History and Public International Law at the University of Freiburg, Germany and the University of Basel, Switzerland. She had finished her studies with a master's degree in 2011. A life lasting experience was a study year abroad at the Hebrew University of Jerusalem, Israel. From 2005 to 2011 she was a fellow of the German Academic Scholarship Foundation.
She is also a trained mediator who has completed an array of schoolings in Germany and the USA. She helped with on-site dispute resolution in the court system of Grand Rapids, Michigan while living in the United States for five years. Last, she raises her three children to be tolerant open-minded citizens of the world.
Second Prize
Louise Henton. Military Culture and Human Rights Violations Committed in Iraq in 2003. Has the Military Learnt its Lessons?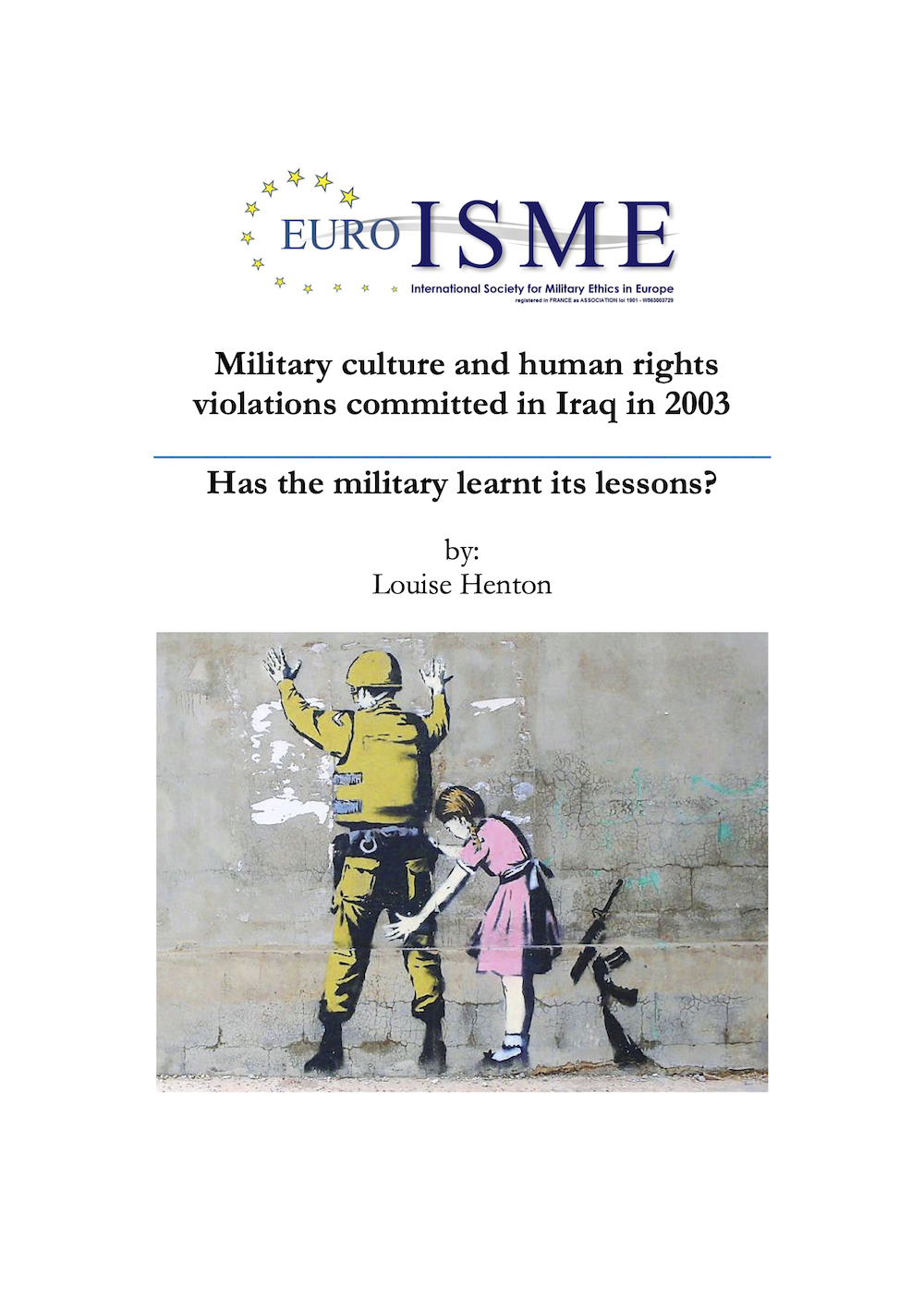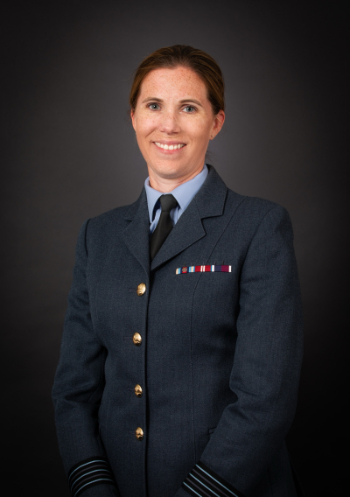 Abstract
Fifteen years have passed since the human rights violations committed at Abu Ghraib Prison and the death of Baha Mousa at the hands of Western soldiers was exposed to the world. Despite the official investigations into these events, there have been similar repeat incidents. This paper has examined whether military culture was a key influence behind the committal of these atrocities vice the bad apples explanation provided by both countries' militaries. The paper reviews the lessons identified against recent incidents to understand why there have been reoccurrences and what more should be considered. Using information obtained from the commissioned investigation reports and secondary source material, predominantly from social psychologists, the paper concludes that culture was an influence and that there is more the military could do to reduce the likelihood of such grave misconduct. This includes recognising the negative influence military culture can have on behaviour and implementing methods to address this.
Author's Biography
Wing Commander Louise Henton is a Personnel (Support) Officer in the Royal Air Force and is currently serving at RAF Waddington in Lincolnshire. She joined the Royal Air Force in 2001 after graduating from the University of Portsmouth with a degree in Business Administration. Her tours have seen her undertake administration, HR, accountancy, training delivery, media, infrastructure and programming tours and she served at units across the United Kingdom and overseas postings include the Falklands Islands, Oman and Afghanistan. Selected for Advanced Command and Staff College in 2018 at the Defence Academy of the United Kingdom, she undertook a Masters in Defence Studies with Kings College London during this time.
---
Award Ceremony
The Master thesis prize ceremony 2020 was live streamed on Monday evening, May 25th at 20:00 hrs Central European Summer Time (19:00 hrs London time) when EuroISME awarded its annual prize for the best thesis written on military ethics.
Recording of the Prize Ceremony
The prize ceremony was hosted by the chairman of the jury, Col. (ret) Rev. Prof.Dr. Philip McCormack from Spurgeon's College can be rewatched below.
Program of the Award Ceremony
Introduction by the chairman of the jury, Col. (ret) Rev. Prof. Dr. Philip McCormack
Announcement of the winner of the 2nd prize
Laudatio on behalf the jury by Dr. Asta Maskaliūnaitė
Acceptance speech by the winner of the 2nd prize
Announcement of the 1st prize winner
Laudatio on behalf of the jury by Col. (ret) Rev. Prof. Dr. Philip McCormack
Accpetance speech by the winner of the 1st prize.
Concluding words by the chairman
Outlook: Plans for next year's conference of Euro ISME by: Executive Director Dr. Ted van Baarda.