On May 13 2018 in Toledo (Spain), for the second time, EuroISME's prize for the best students (MA) thesis written on military ethics has been awarded.
The 1st Prize of the 2018 edition went to Major Ilse Verdiesen, MSC, from the Netherlands Army / Delft University of Technology for her empirical study about "Agency perception and moral values related to Autonomous Weapons" using the Value-Sensitive Design" approach. The glass trophy was handed out by Admiral Juan Martinez Núñez, Secretary of defence for political affairs in the Spanish Ministry of Defence.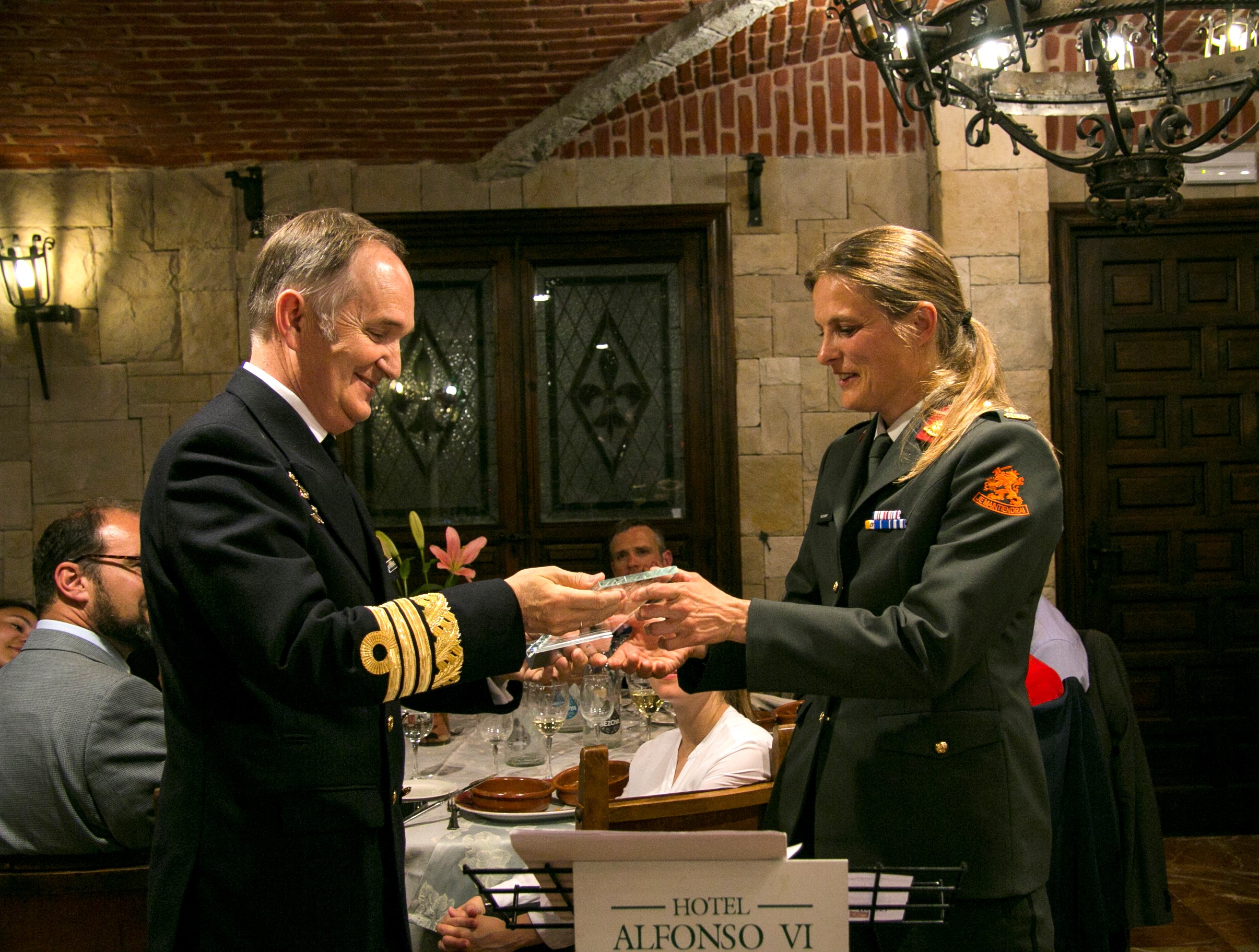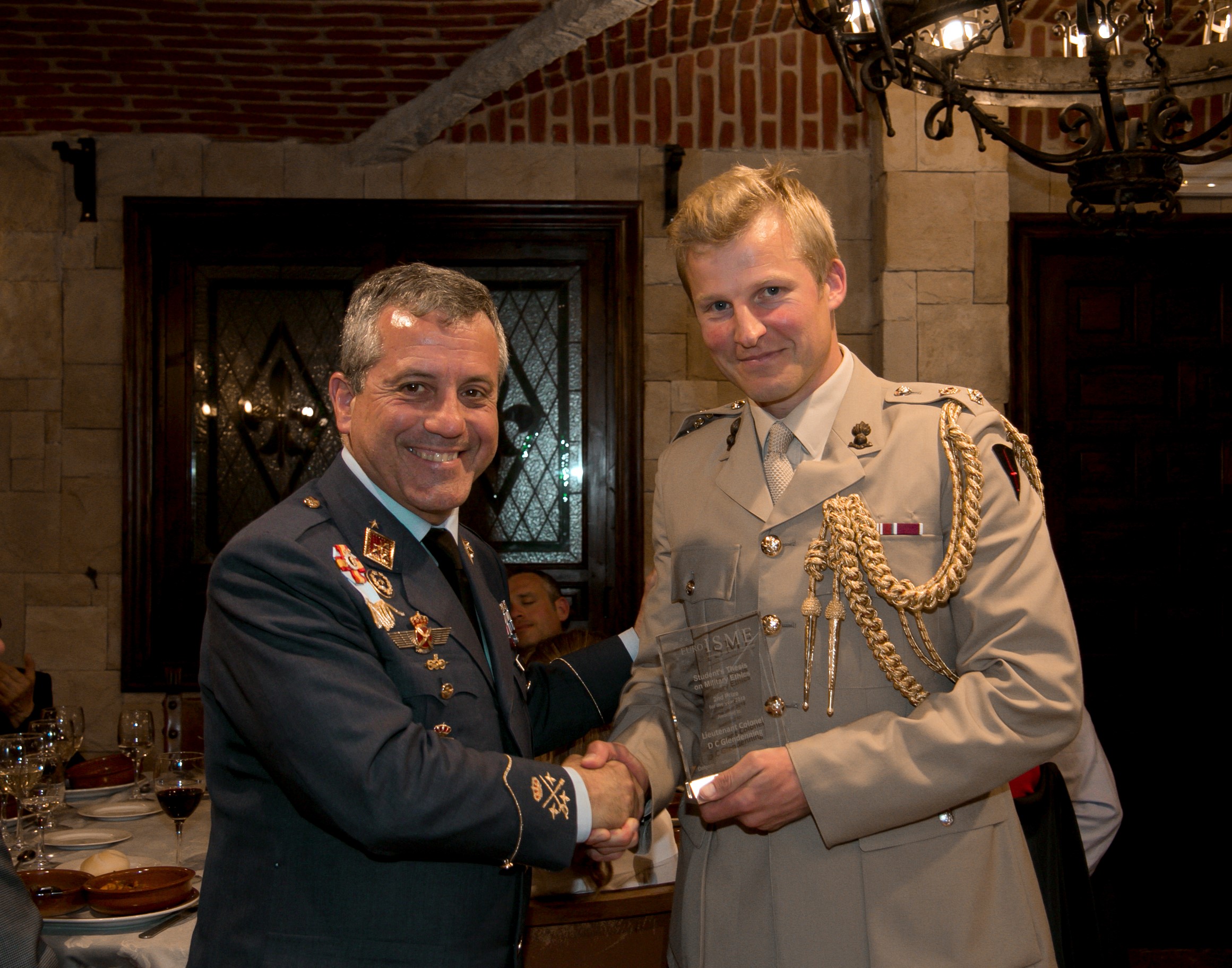 The winner of the 2nd Prize is Lieutenant-Colonel David C. Glendenning from the Defence Academy of the United Kingdom / King's College of London for his thesis about "Who really sets the bearing on my moral compass? An assessment of the utility of moral autonomy in the contemporary operating environment." His trophy was handed over by General Rafael Sánchez Ortega, Commander of the Spanish Centre for Higher Defence Studies.
Speaking on behalf of the jury, Reverend Dr. Philipp McCormack and Lt.Col.(ret) Dr. Daniel Beaudoin stated that from all candidates the two winners outshined by their "very well argued, soundly structured and excellently researched papers."
Publication
PDF-Cahiers of the winning theses have been edited
Video of the Award Ceremony
Sponsors
The EuroISME Prize 2018 was supported financially by the Institute for Religion and Peace (Austria), Brill Nijhoff Editors, vfonds and the Spurgeon's College.