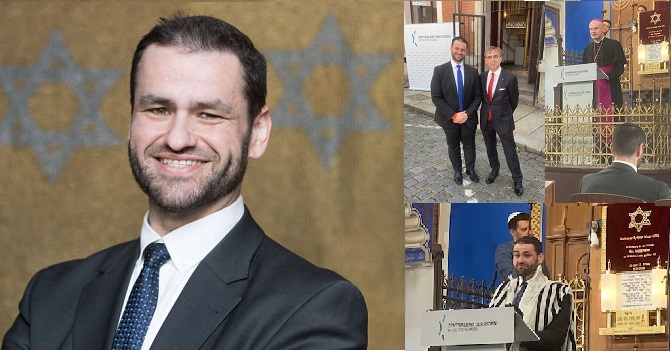 Ceremonial inauguration on Monday, June 21st, 2021 in the Leipzig synagogue: For the first time since 100 years there is again Jewish military pastoral care in Germany. Together with military rabbi Zsolt Balla, up to ten more military rabbis are to follow step by step.
The new military rabbi emphasized that he wanted to serve all soldiers in the Bundeswehr. He feels "tremendously grateful to be able to live in a country that has faced its past, but has also decided to move forward in order to actively shape a better world."
Soldiers could turn to the rabbis with ethical questions, religious concerns and personal crises. They could also familiarize all soldiers with Jewish traditions. "This reduces the foreignness towards Judaism, so that - I am sure - prejudices do not arise in the first place or, ideally, collapse immediately. This is an important side effect of the Jewish military pastoral care, "emphasized Josef Schuster, the President of the Central Council of Jews in Germany.
Learn more about Military Rabbinate...