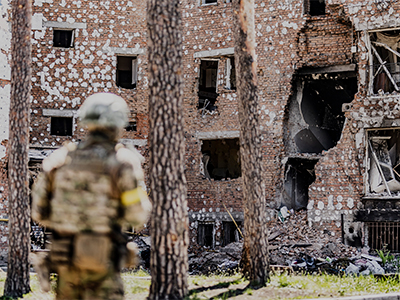 Photo: photothek/Florian Gärtner
E-Journal 2022/2 :
The Russian invasion of the neighboring state on February 24, 2022, is now almost automatically associated with the buzzword of the "turning point" or the beginning of a "new era". Even if this term expresses the widespread shock about the events in Ukraine, it is rightly questioned. To what extent do concepts of peace ethics and security policy require revision? What are current and future-relevant questions, regardless of a - currently unforeseeable - end to the war?
Read the editorial of Rüdiger Frank, Research Associate / Editor of e-journals at zebis, as well as further information about the authors.
You can also download the complete 2022/2 issues of the e-journal as a PDF here: