News from EuroISME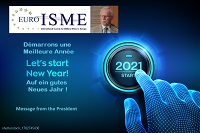 EuroISME President Air Commodore John Thomas wishes all members and friends a happy and healthy 2021
Details
Thursday, 10 December 2020, 17:00-19:00 CET (UTC+1)
Webinar: Military Ethics and Special Forces – What can we learn from the Brereton Report?
Euro-ISME and Kings' College London have invited a panel of uniquely qualified people to discuss issues in the context of the publication of the Brereton Report.
Details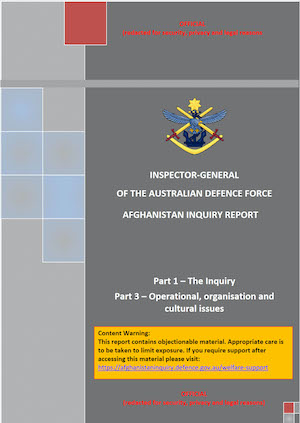 It is rare for an event intimately connected with the subject of military ethics to make headlines around the world. When that does happen, it is usually because something has gone disastrously wrong, to the extent that even those who live and work outside the military environment are genuinely shocked and concerned.
The publication by the Australian Defence Forces of a redacted version of the Brereton Report into 'Questions of Unlawful Conduct concerning the Special Operations Task Group in Afghanistan' in the past few days was such an event.
Details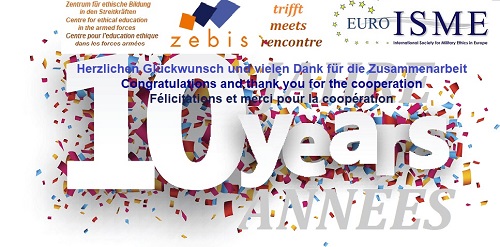 Our Institutional Member "Zebis" has recently celebrated its 10th Anniversary! EuroISME congratulates and thanks all zebis-colleagues for steady support and fruitful cooperation in many projects.